An anniversary
September 10th, 2011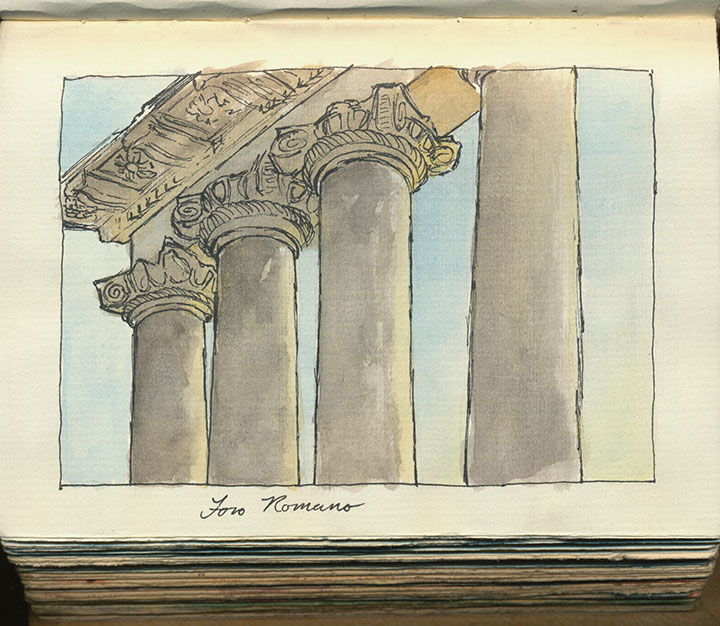 All this week the radio, the blogs, the instant media, and I'm sure the television, too, have been blaring with recaps and riffs and reflections and rage, on repeat, about that day when we all learned a little more about the nature of fear. And it's not that I'm avoiding thinking about it—it's that I don't need any help from the talking heads to process my thoughts. So while I'm mindful of that terrible anniversary, there's another, more joyful one that's closer to my heart. You see, it was ten years ago today that I moved to Rome.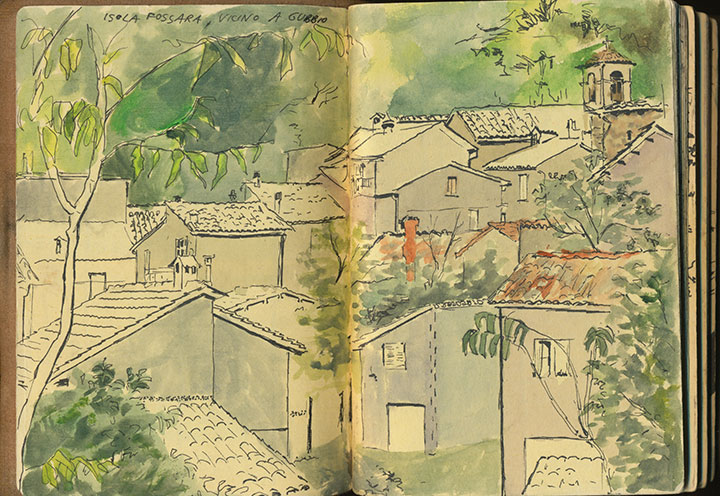 It was my third year of college, but it wasn't your average study-abroad program. Because my school owned a (haunted!*) house in the middle of the city, and the program was based on independent study, I was able to experience true immersion in the culture and language.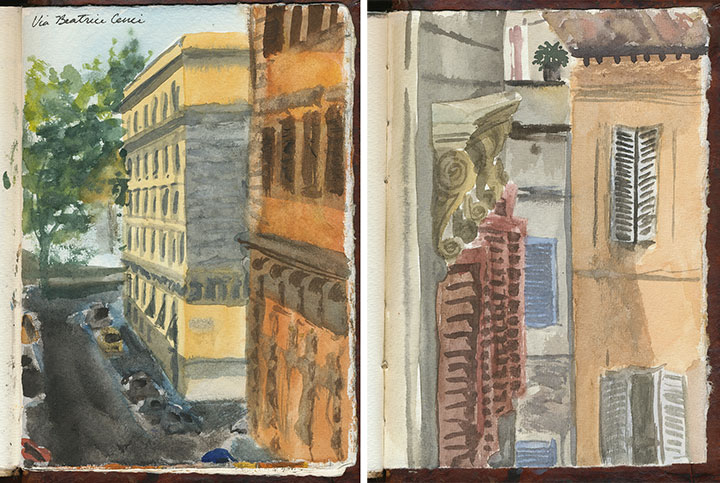 *Built c. 1590, the place was home to Beatrice Cenci, who was infamously executed for the murder of her abusive father. I'm not the superstitious type, but all I'm sayin' is … well, weird stuff happened in there.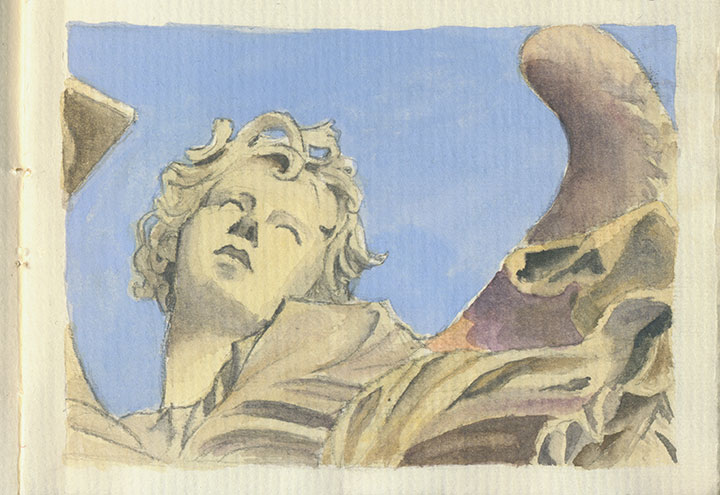 Even at the time, I was aware of just how dumb-lucky I was, not only to have arrived there safely from New York the day before the world turned upside-down—but to have nearly an entire year in which my only responsibility was to experience and absorb the world around me.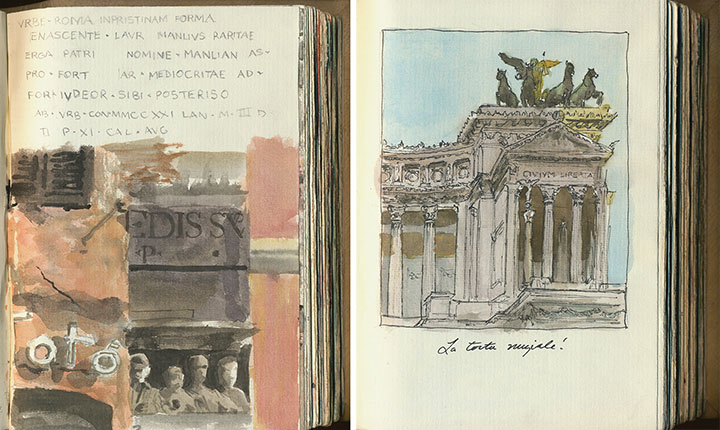 That, and to get it down on paper—which proved to be the hard part.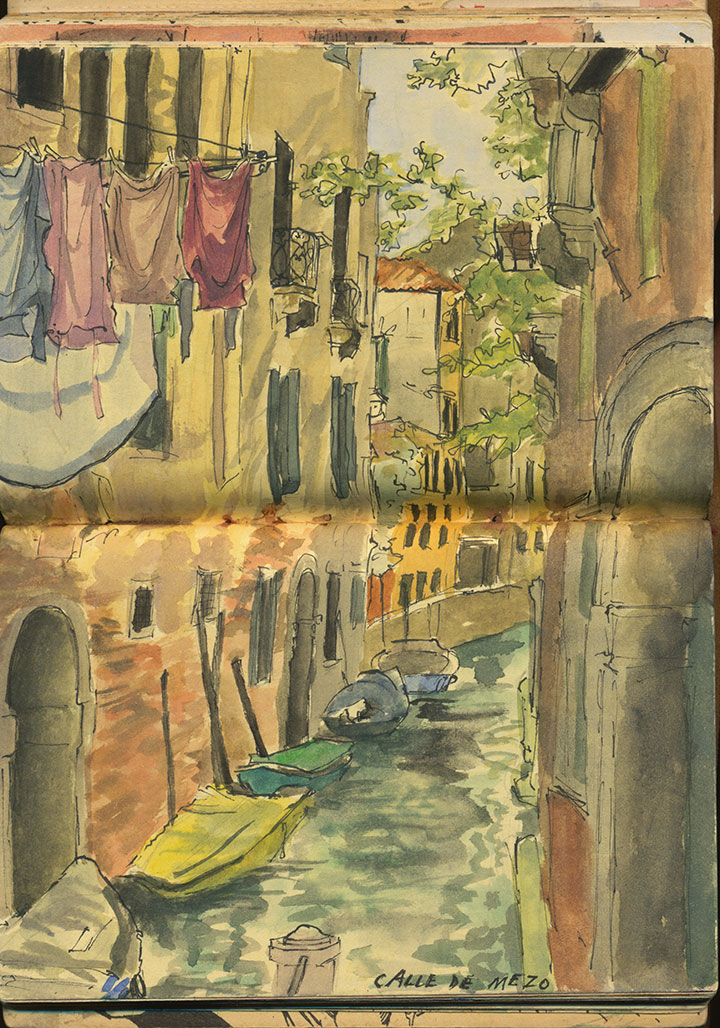 Not that I didn't try. With flawless weather almost year-round, it was easy to spend every waking minute outside. And with cheap, frequent trains bound for nearly every town in the country, I had no shortage of freedom to roam (sorry). But I'm the obsessive type. I needed to see everything, and though I knew how impossible that was, I think I came about as close as any one person can do. And I have hundreds of drawings as testament to that.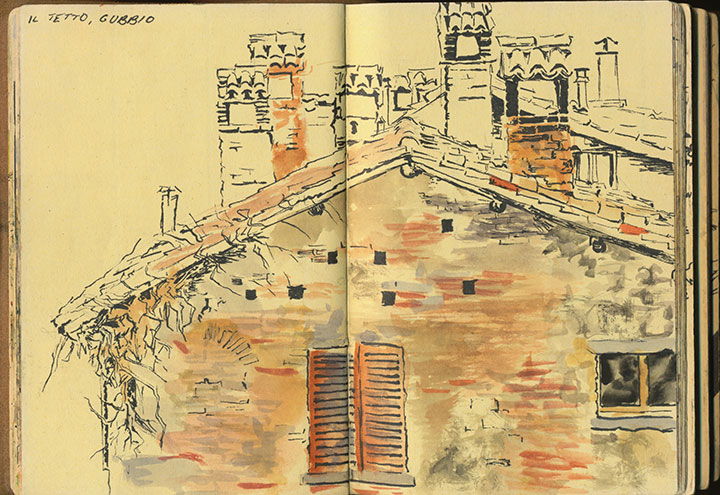 The drive to make the most of my time there was maddening, in the best possible way.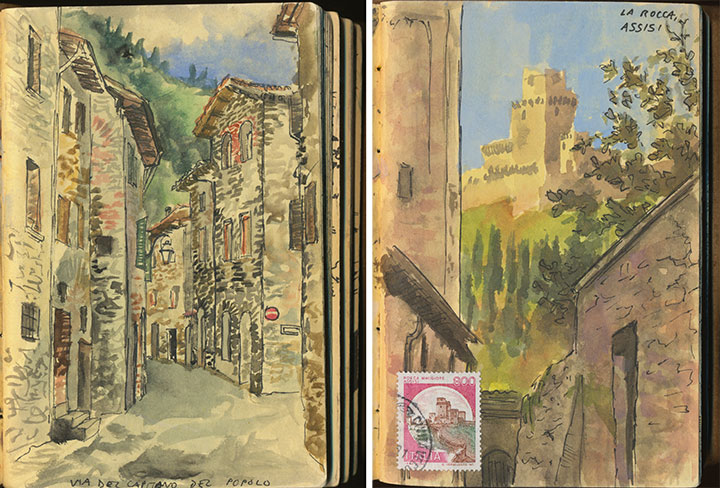 I didn't know when or if I'd ever have an opportunity like this again, so I did my level best to commit as much of the place to memory as I could. For once, the camera went into storage (I think I shot a grand total of about three rolls of film—remember film?—in ten months), and I left the maps at home. I stuck to paint-and-paper, and my own two feet—and as a result, my memories and mental map of the place are still the clearest, the most vivid of any other place or time in my life.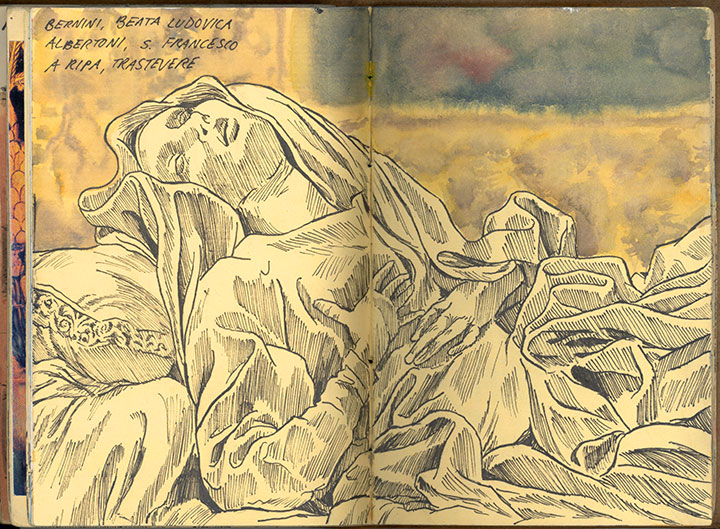 Needless to say, it was awfully hard to leave. Instead of going home, it felt like I was leaving it. And when I arrived back in the States, thanks to the tragedy that took place the day after I left, everything had changed.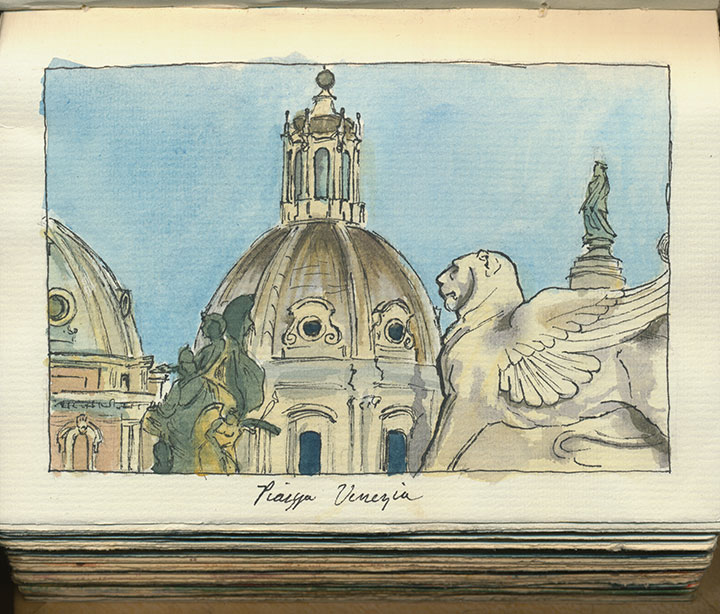 But then again, so had I. And that made all the difference.