June 16th, 2016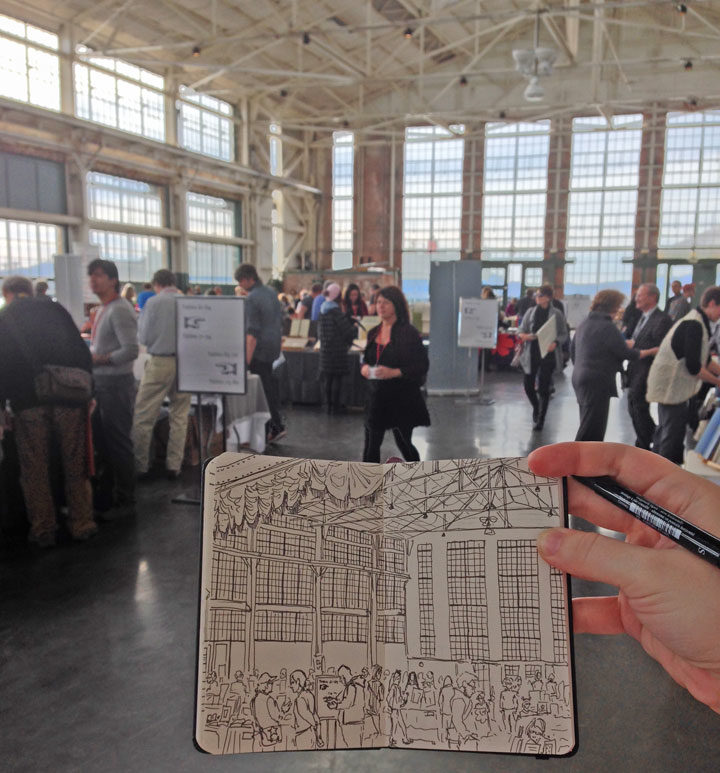 If you're looking to bring a little sketching into your life, or you attended last month's sketch outing and want a little training, you can learn the basics with me in July!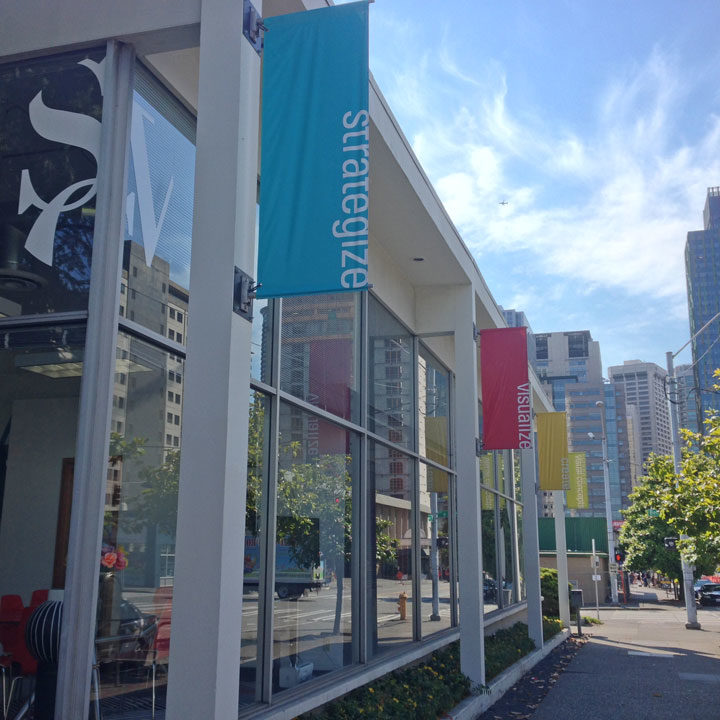 I'll be teaching my one-day urban sketching workshop again at Seattle's School of Visual Concepts on July 16—I only teach this workshop at most once a year, so if you've been wanting to get some drawing skills under your belt, this is your chance!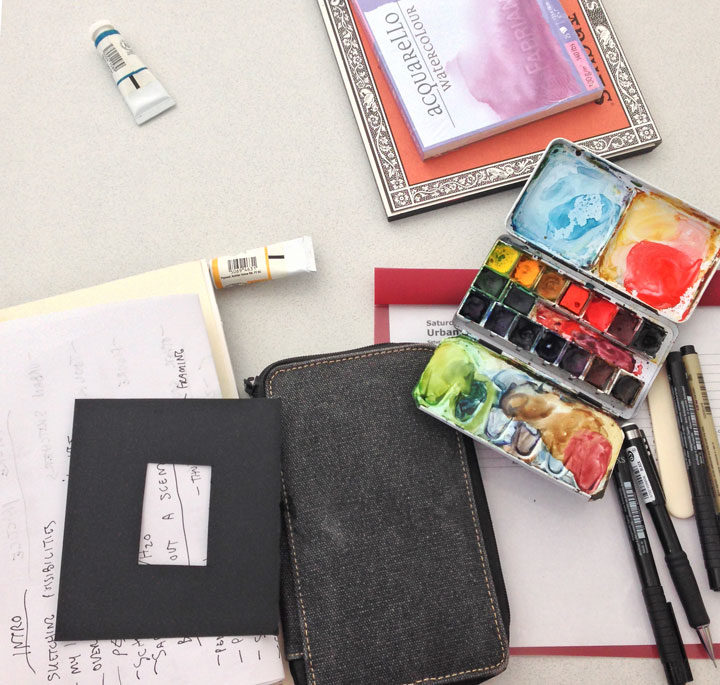 In the class you'll get a crash course in everything you need to get you on your feet and sketching. We'll cover travel-friendly materials, tricks for setting the scene, finding inspiration on-the-go, and all kinds of drawing, watercolor, perspective and composition techniques.
And of course, you'll get plenty of hands-on experience with the chance to get out there and draw in the wild.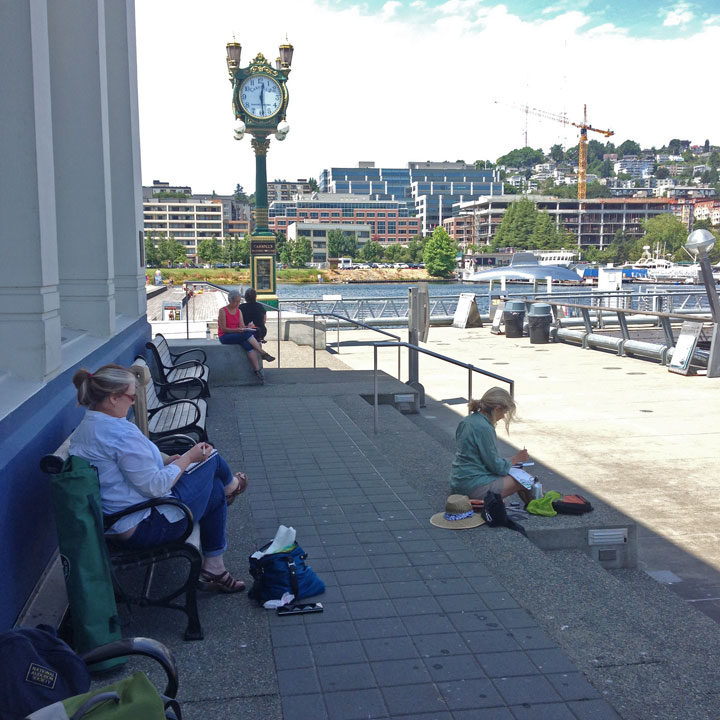 My favorite thing about teaching sketching workshops is seeing my students learn from each other. We're all basically drawing the same thing, but since everyone has a different style, point of view and level of experience, the finished results are wildly varied.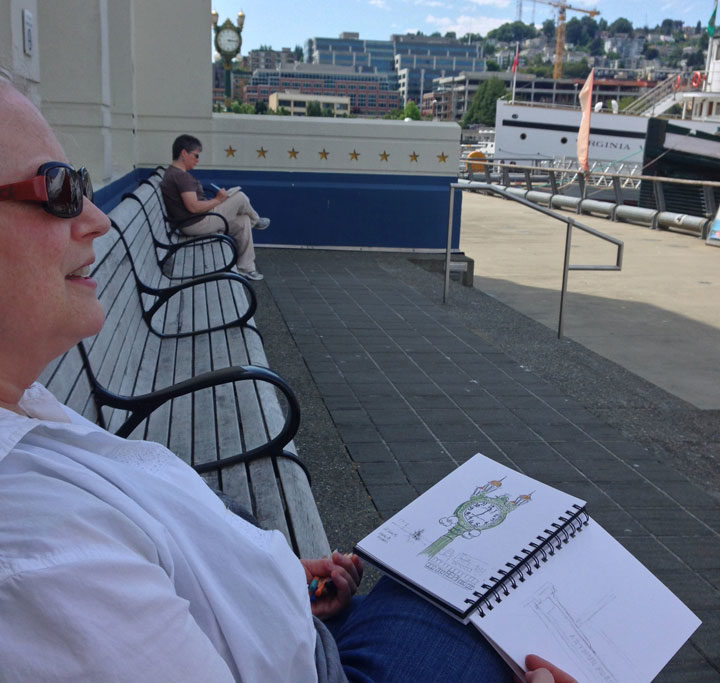 Last year we all walked to South Lake Union Park, and I loved seeing what everyone chose to focus on in their sketchbooks.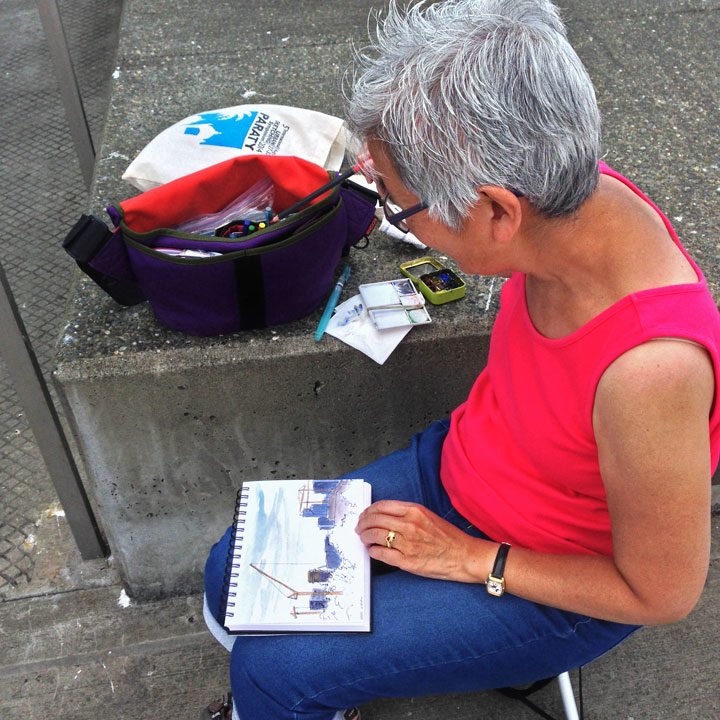 We had both beginners and veterans among us that day, and everyone completed at least one full-color sketch (several went to town and came back with a whole handful of drawings!).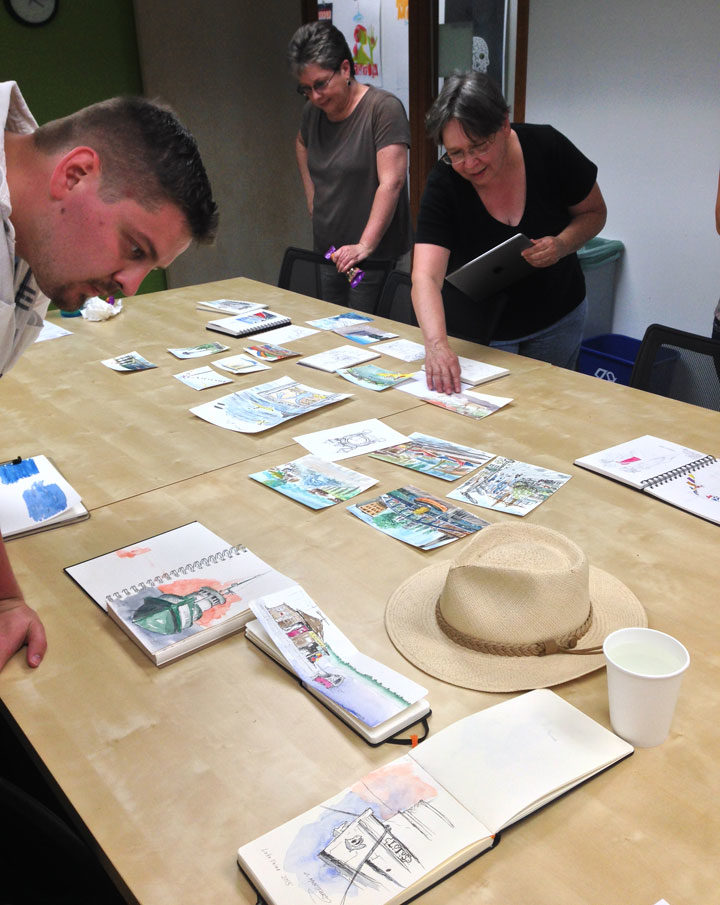 The really fun part is the end of class, where we all got together and shared our drawings. No two were even remotely alike, but all were completely gorgeous!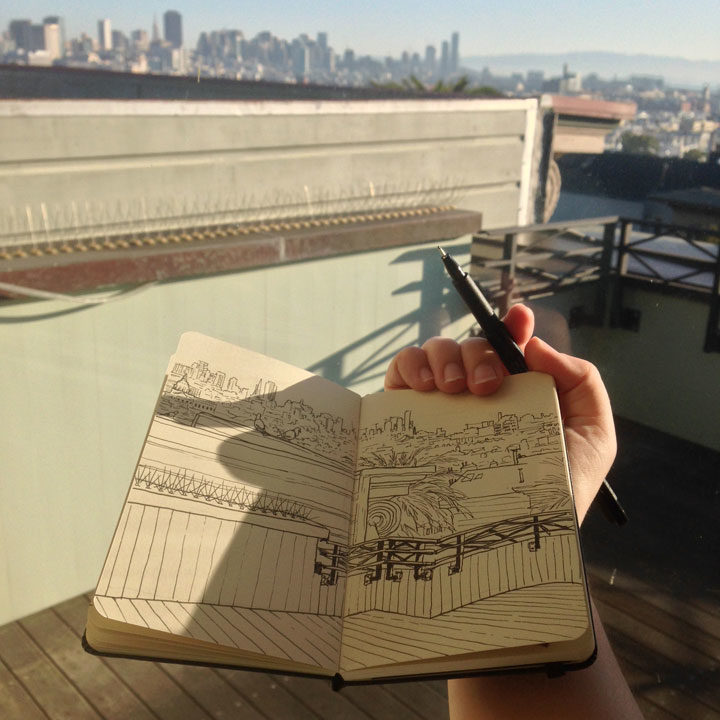 So if you want a fun kickstart to your new life as an urban sketcher, join us! Here are the details:
Urban Sketching: Learning on Foot
Saturday, July 16, 2016
School of Visual Concepts
2300 7th Avenue, Suite B, Seattle, WA
BYO sketching materials (a list of suggested materials will be sent when you sign up)
More info and registration here!
(Use the code GIVE_SMALL at checkout for a $25 discount!)
Note: unless it's pouring rain, we'll be sketching outdoors. Please dress accordingly, and plan to be on your feet! Bring lots of drinking water (and snacks if you need them), layered clothing, sunscreen, a protective hat, and good walking shoes. Last year it was 100°F outside, but thanks to everyone being prepared and smart about the heat, we still had a great time!
Save