Finders keepers
March 12th, 2019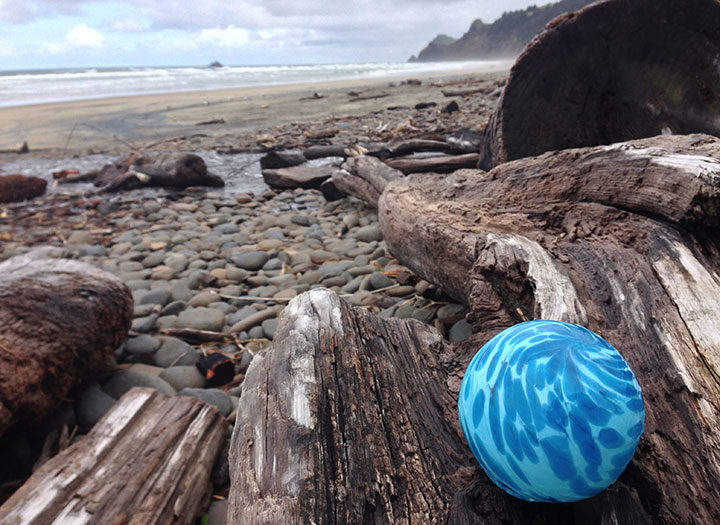 One of the things I wanted to include in my book is Finders Keepers, a community art event and public treasure hunt in Lincoln City, Oregon. Every year for the last two decades, local artists have created hundreds of hand-blown glass floats and hidden them for beachcombers to find and take home—the name says it all: you find it, you keep it. The glass orbs are reminiscent of the old Japanese fishing floats that once drifted the Pacific regularly and washed ashore in the thousands (and are now an extremely rare catch)—beach "trash" of incredible beauty.
Finders Keepers was once limited to the offseason, to try to draw winter tourists to the region. It's grown so popular (and even inspired knock-off projects like Tacoma's own Monkeyshines tradition) that they've recently extended it to a year-round event. But that doesn't mean that the floats are easy to find. I got absurdly lucky once—above is my treasure from a solo trip a few years ago—but with seven miles of shoreline within the town limits, searching for glass really is like looking for the proverbial needle in a haystack.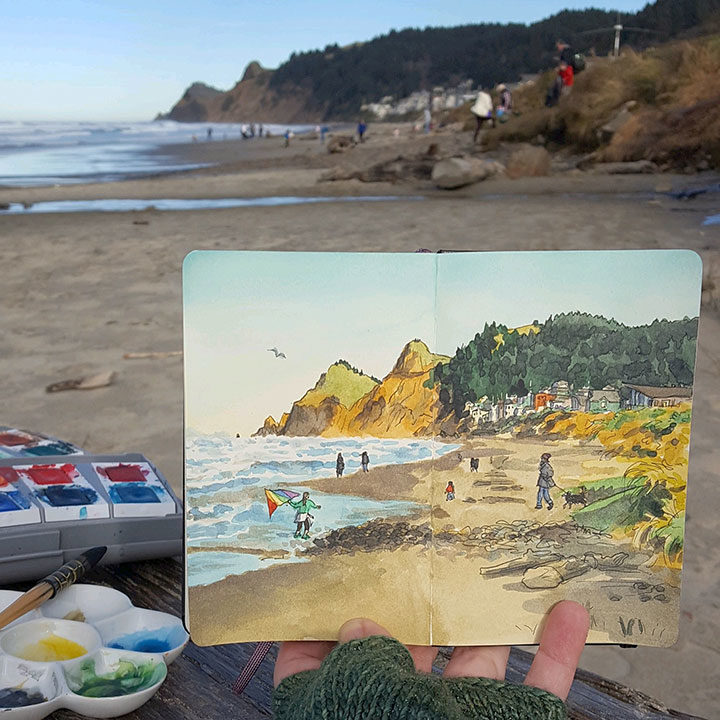 Last year some San Francisco friends invited the Tailor and me to meet them for a long winter weekend in Lincoln City, so we could all comb the beach together. No dice, as it turned out, but the best part is that the treasure is always secondary to the hunt itself.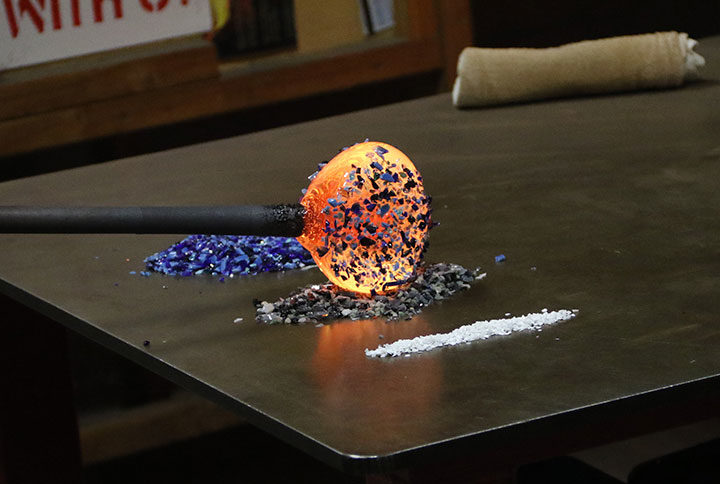 Our friends, though, had a brilliant idea: if we couldn't find glass floats on the beach, why not make a few of our own?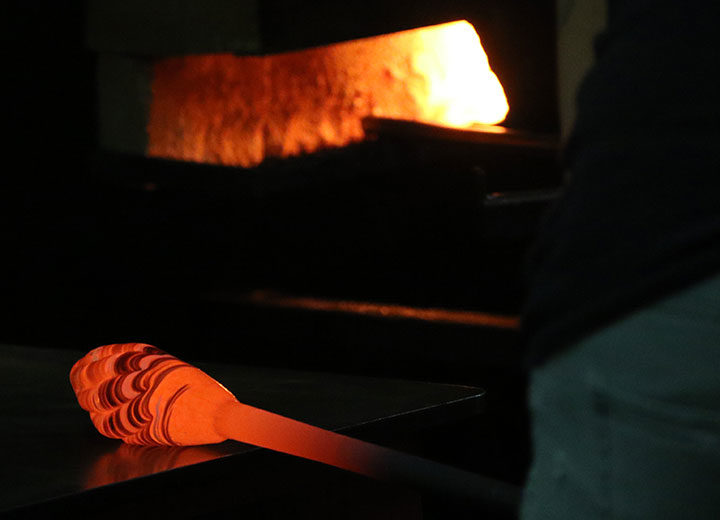 I had never blown glass before, but since I live in a glassblowing capital, I'd always wanted to try it.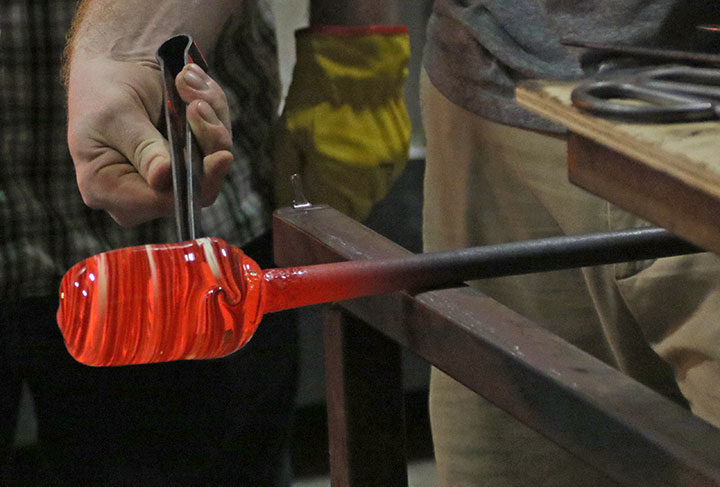 And I have to say, it's every bit as mesmerizing to do as it is to watch. There's something so satisfying about playing with molten glass, and trying to guess how the finished product will turn out.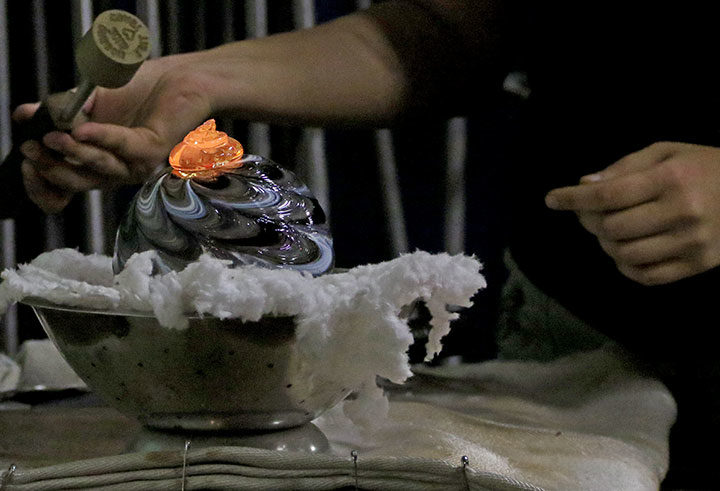 We each topped off our floats with a medallion stamped with the place and year, and left them in the studio's kiln overnight to complete the annealing (slow-cooling) process. (That part is crucial—years of searching for Monkeyshines in Tacoma has taught me that if glass isn't annealed properly, the piece can explode into a zillion shards, even weeks later!)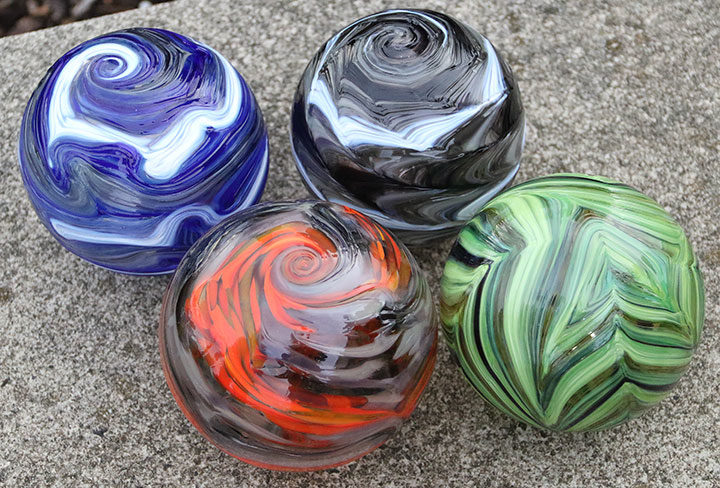 The next morning we picked up our finished products, and left Lincoln City with the perfect travel souvenirs and friendship mementos.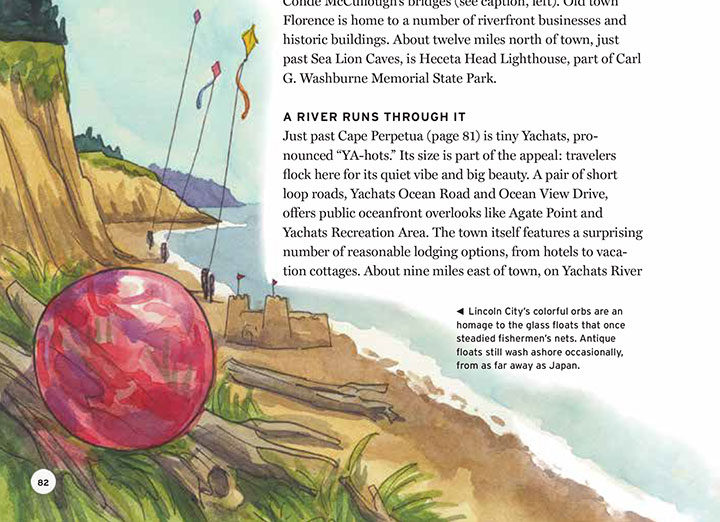 As a bonus, I left with plenty of first-hand knowledge to use as book fodder, as well as a head (and sketchbook, and camera) full of imagery to inspire the illustration.