From print to page
October 12th, 2016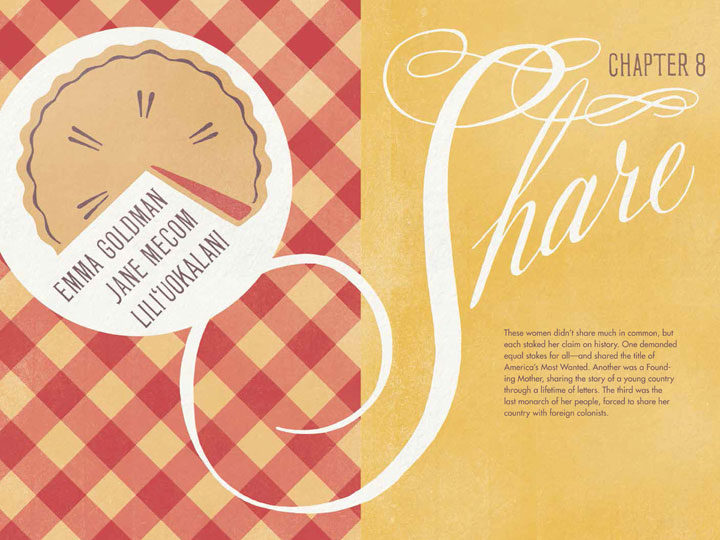 Earlier we shared some sneak peeks of the chapter spreads, but now that our book is out we can tell you a bit more about how the book is structured.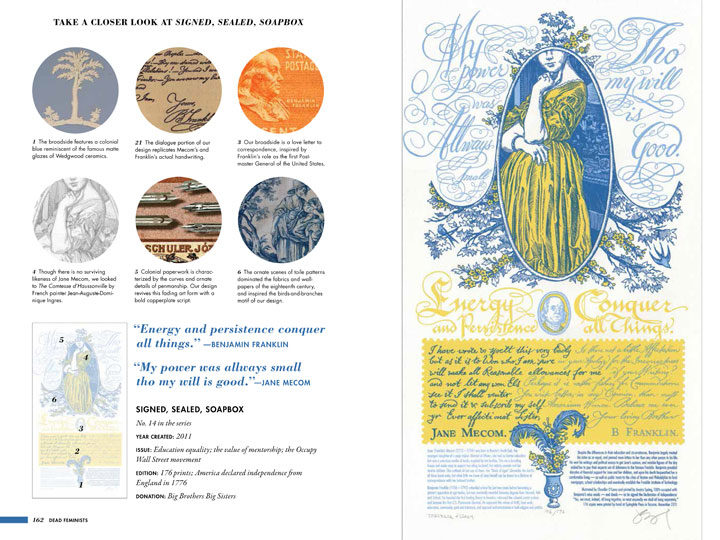 Of course, we go into detail about the process and stories behind each of our broadsides, including a "director's cut" of each print.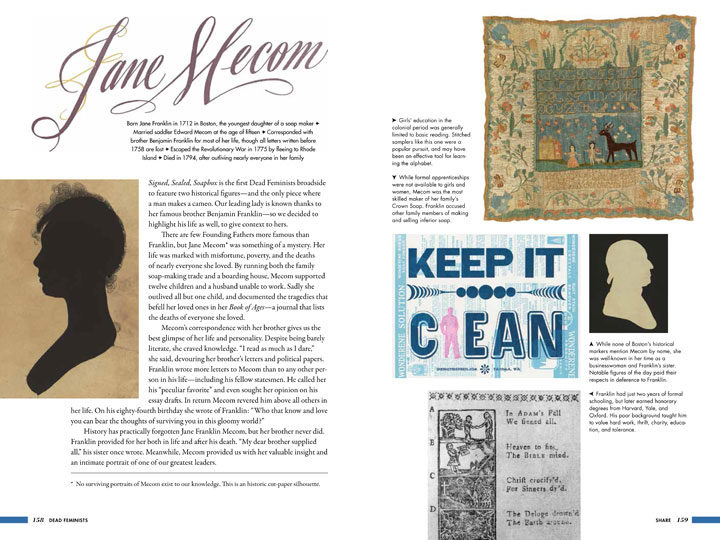 The great thing about the book format, though, is the ability to expand beyond the short colophons we include on each broadside. So each chapter goes in-depth about the women we featured and the social issues we highlighted with each broadside. Each story is anchored with archival photos and vintage ephemera to paint a more complete picture of these 27 women and their lives.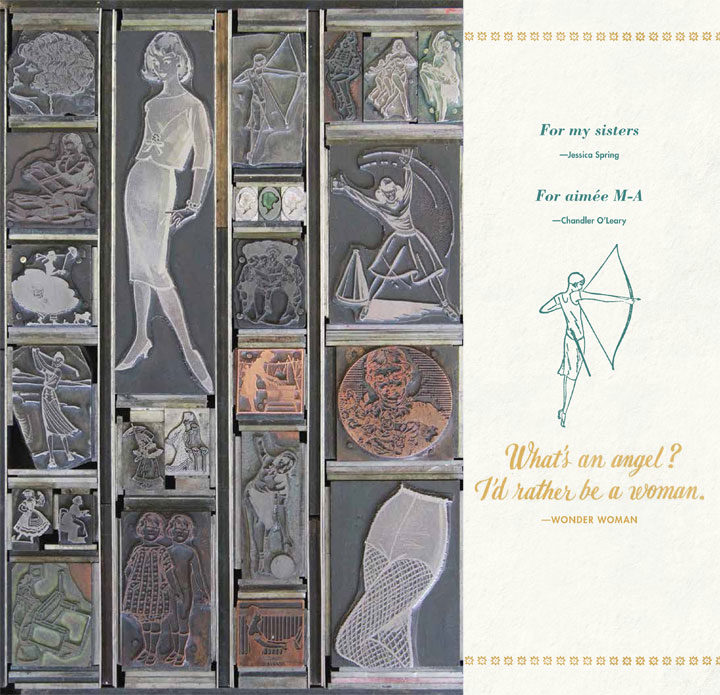 To tie everything together and reinforce our letterpress roots, the pages are peppered with vintage hand-set metal and wood cuts from Jessica's incredible collection. Each one appears like an easter egg, linking our content to our process and bringing the past to life in the present.
Major thanks to our amazing editorial and marketing team at Sasquatch Books—every member of which is a fellow woman—for getting us to this point, and for continuing to support the Dead Feminists Fund through a portion of every book sale. And last but not least, thank you for supporting our series and our book. We hope that reading the book will be as rewarding for you as it was for us to write it.
See you tomorrow with more information about our 24th broadside!