Get gussied up
October 6th, 2016

Tuesday is the day! Our book will be released worldwide on October 11, and we're celebrating with a costume party! This is where you can be the first to get your hands on the book—and extra worth the effort if you want to see Jessica and me wearing ridiculous wigs. We don't want to be the only ones celebrating Halloween early, so come on down and join the party. We'll have prizes for the best outfits, Dead Feminists cake and punch, and a printing press ready to make your own keepsake. We'd love to sign a book for you, too. If you're looking for costume ideas, you might dress up as one of the ladies in our book…

…or you might choose another favorite historical heroine, or a beloved fictional character, or even an historic feminist dude! Anything goes, and we can't wait to see what you come up with. Here's the skinny on the event:
Official Book Release Costume Party
Tuesday, October 11, 7 pm
Hosted by King's Books
218 St. Helens Avenue, Tacoma, WA
Event is free, all ages welcome; more info here
Come in costume, dressed as your favorite historical feminist!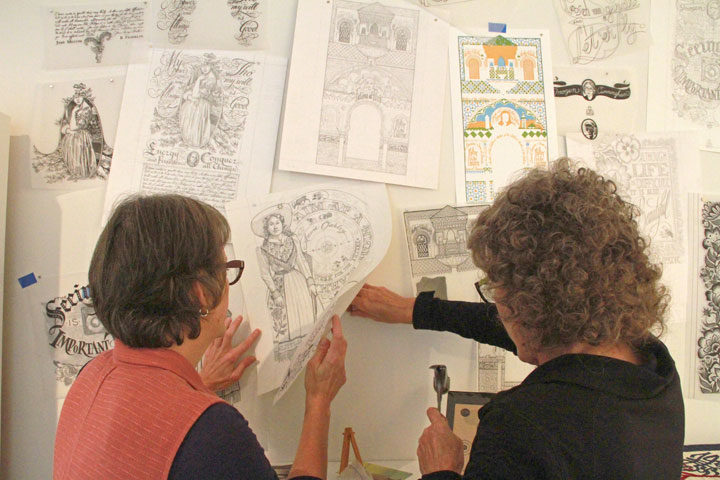 In addition to finally sharing the book with you next week, we also wanted the chance to share some of our original artwork. So for the past two years we've been planning a big retrospective exhibit with the 23Sandy Gallery in Portland, OR. Laura Russell, the owner and curator of the gallery, has been a major supporter of our series since the beginning—and this week it was no different, as she jumped right in and helped us install our artwork in her space!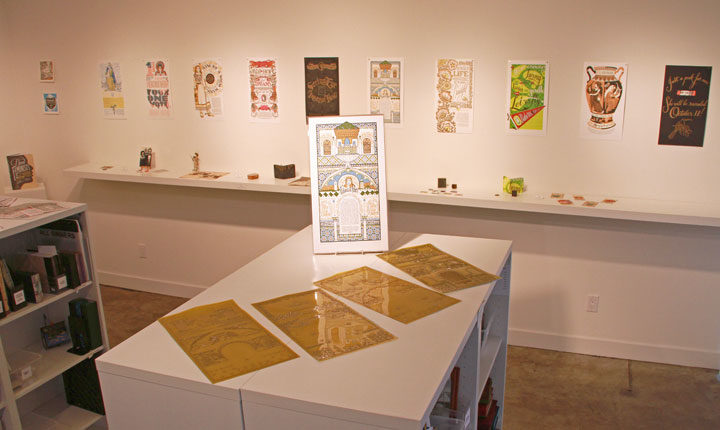 The show features 10 original letterpress broadsides from our series, two mini-broadsides, original process materials, plus vintage ephemera from our book. This is the first time we've done a show like this, and 23Sandy is the only place you'll still find some of our older, out-of-print broadsides available for sale.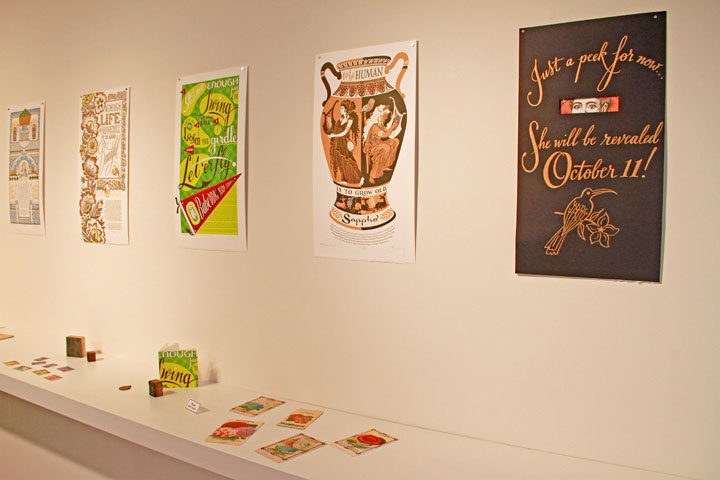 The exhibit also includes our 24th and newest broadside, but since she comes out on October 11, alongside the book, we have her hidden under a black veil for now. But you can see her—and all the other artwork—unveiled at our reception and book signing later this month. Here are the details:
Make-Ready: Dead Feminists from Print to Page
A Dead Feminists retrospective exhibit
on display through October 29
Reception & book signing Saturday, October 22
4 to 6 pm, free!
23Sandy Gallery
623 NE 23rd Ave, Portland, OR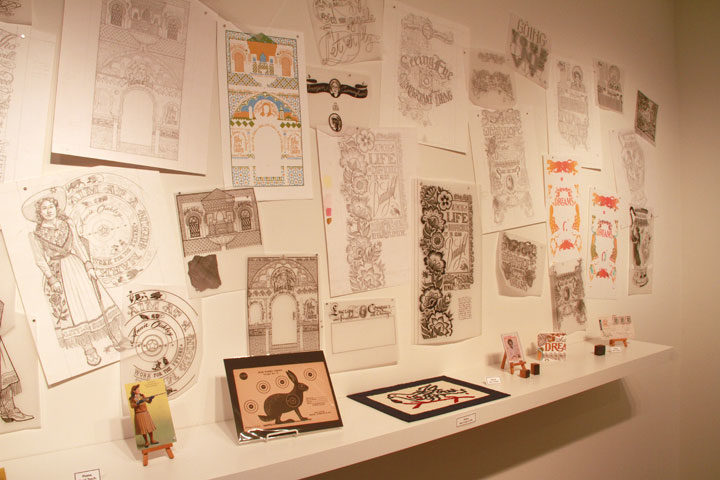 If you can't make it to Portland, you can also learn more about the exhibit and view an online catalog on the 23Sandy website.
Make-Ready is just one of many different exhibits in the works this fall—we've got the Dead Feminists coming to galleries around the country for both solo and group shows. We'll be sharing more info here on the blog soon, but as always, you can find all our events, shows, book signings and talks listed on the events page.
See you Tuesday—in costume!
Save