Illuminated e-manuscript
November 30th, 2011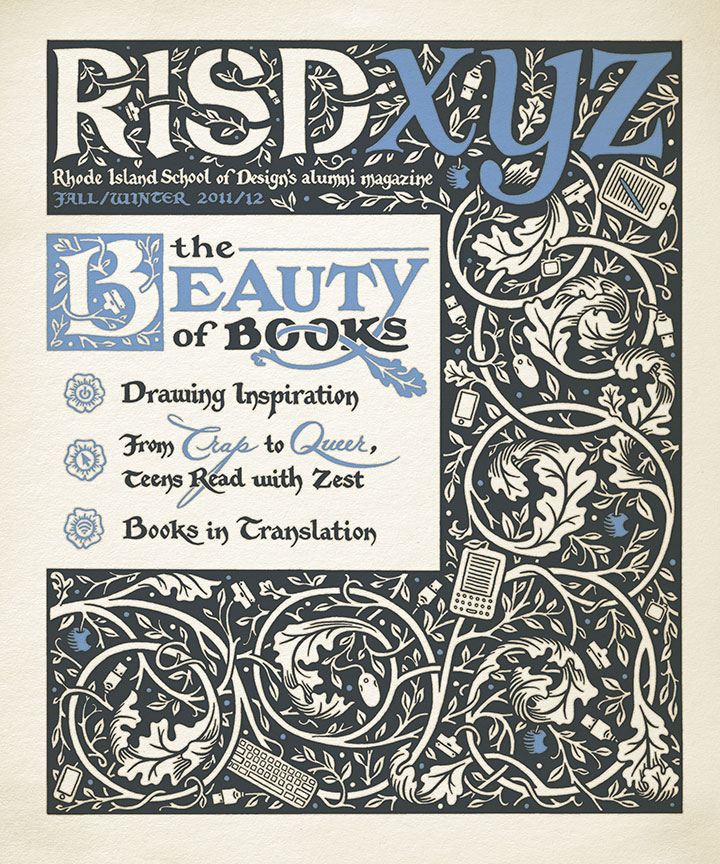 This fall my alma mater asked me to illustrate the cover of its alumni magazine. Since the issue's theme was the spectrum that books occupy these days (from hand-bound artist books to e-readers), it was right up my alley.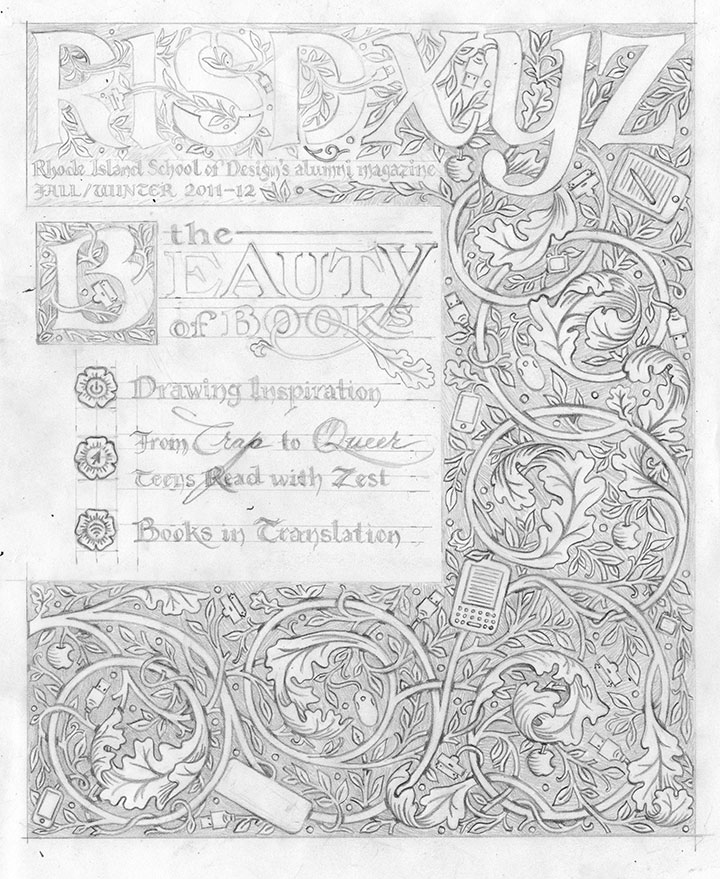 As usual (see above, I'm nuts), everything is completely hand-drawn, including the magazine's masthead. (Major thanks to my editor at RISD for having faith in me on that one—and not sending the Brand Police after me for monkeying with the logo!) I wanted the design to be reminiscent of illuminated manuscripts and their younger printed cousins designed by William Morris. If you look closely, though, there's a twist:

Tech gadgets, ripe on the vine.
(Sorry, William.)