One down, 49 to go
November 20th, 2014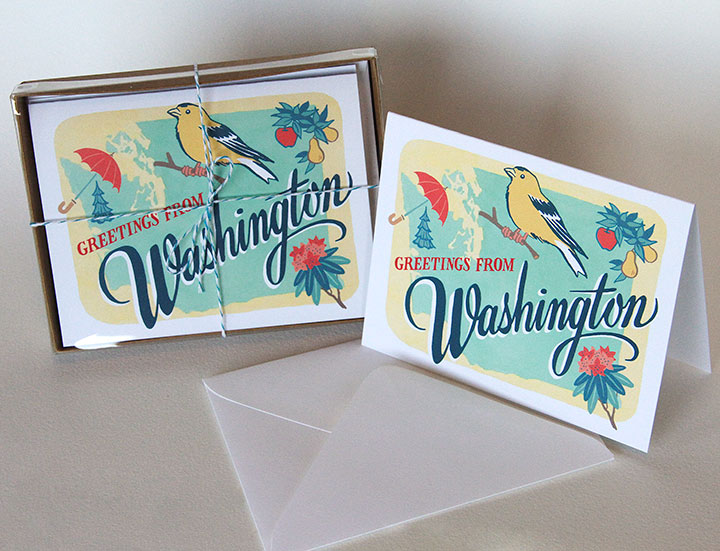 Well, I know I have a lot more prints to add to my 50 States series, but I couldn't resist starting a card series to go with it. Eventually I'll have all 50 in my collection, but for now I'm starting right here at home with a little Washington souvenir. You can find these cards in the shop—or if you're local, catch me this weekend at Tacoma is for Lovers, our beloved, weirdly-named holiday craft fair.
Tacoma is for Lovers craft fair
Saturday and Sunday, November 22 and 23
11 am to 4 pm, free!
King's Books, 218 St. Helens Ave., Tacoma, WA
See you there!