November 8th, 2016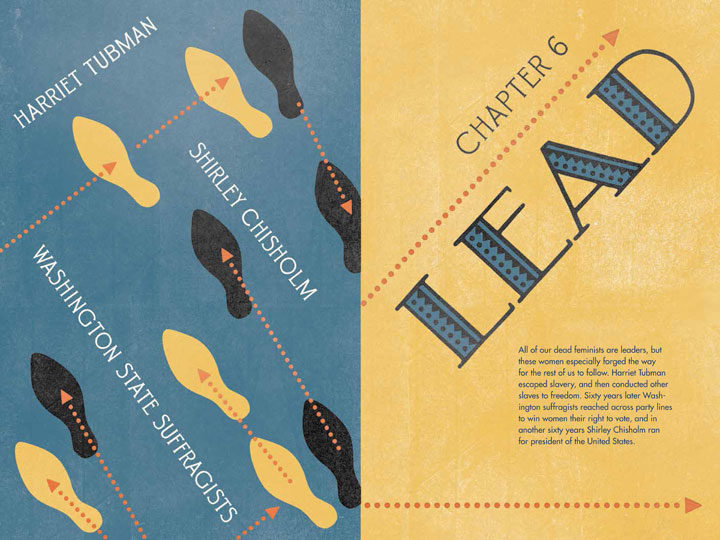 When we were coming up with the action-word titles for each chapter in our book, some words came to mind easily, while others were a challenge. Since we had to include three different feminists under each umbrella term, we had to think outside the box of each word's literal meaning. "Lead," though, was a no-brainer, and one of the first words that sprung to mind.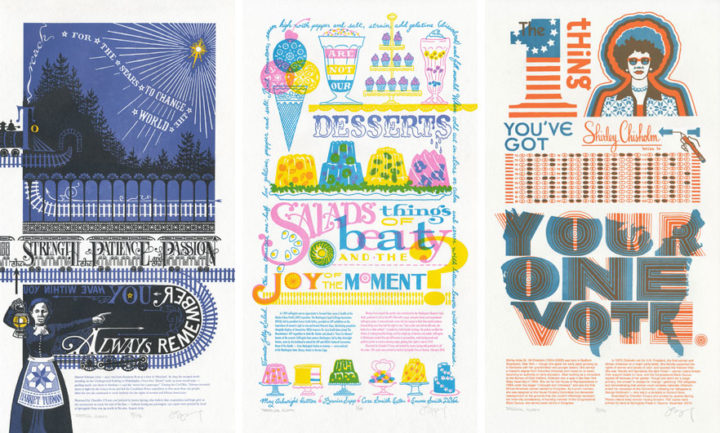 The women we featured in that chapter were all natural leaders, both literally and figuratively. Harriet Tubman, of course, literally led people to freedom in the North. The four members of the Washington suffrage movement led the way to gaining women in their state the vote. And Shirley Chisholm was elected to lead her constituents in the U.S. House of Representatives—then led the way as the first woman candidate on a major-party Presidential ticket.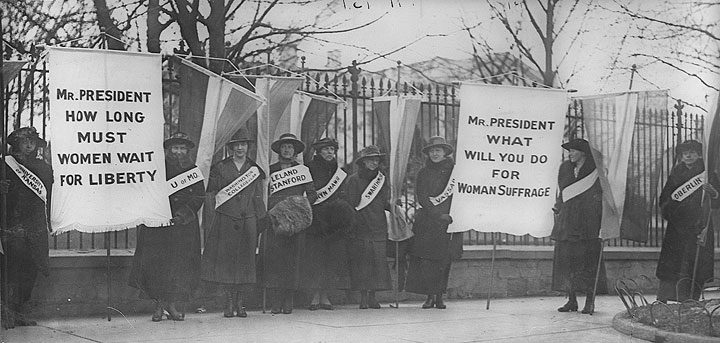 So since today is Election Day in the U.S., Jessica and I have our minds occupied with the women who came before us, who forged the path that led us to where we are today. And we'll be focusing on this topic in our talk today at the University of Puget Sound:
Pressing Matters: Election Day
Artist talk, book signing and pop-up shop
Today, November 8, at 4 pm, in room 020
Collins Memorial Library
University of Puget Sound, Tacoma, WA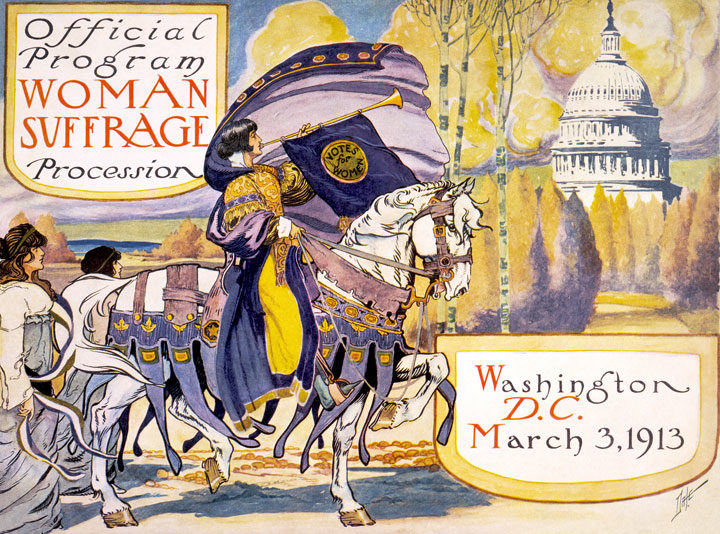 First came the seemingly endless fight to win women the vote—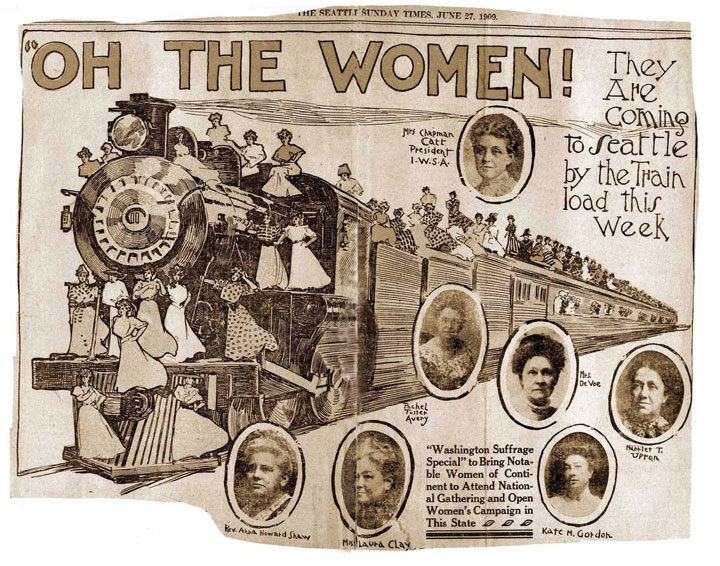 —not just nationally but also within their individual states. The amount of campaigning, organizing, writing, publishing, and picketing done by Emma Smith DeVoe and her colleagues was staggering, but their cumulative efforts built momentum that turned the campaign into an unstoppable train of force.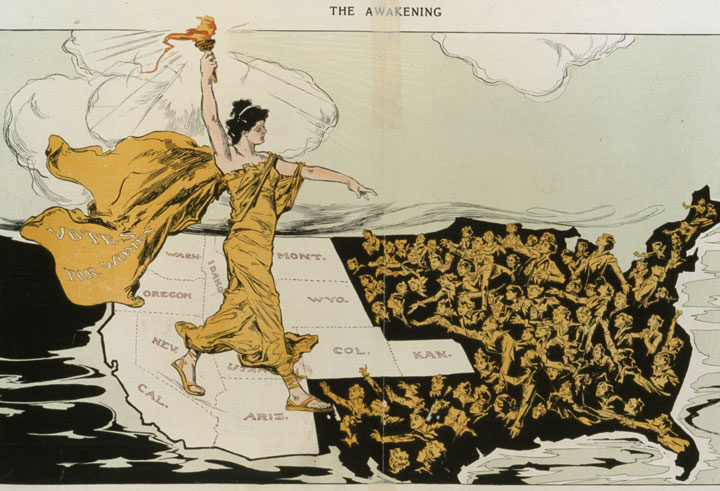 Since women in Washington gained the vote in 1910, a full decade before women could vote in national elections, the suffrage movement saw our region as progressive leaders, trailblazing the path to political equality.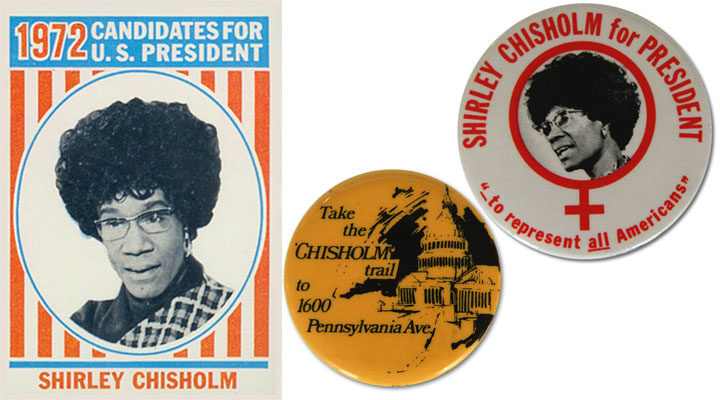 More than sixty years later, Shirley Chisholm took the lead by running for President, which made her, in her own words, "literally and figuratively the dark horse." Though she lost the 1972 Democratic primaries in the end, she fought hard to make the path a little easier for any women who came after her.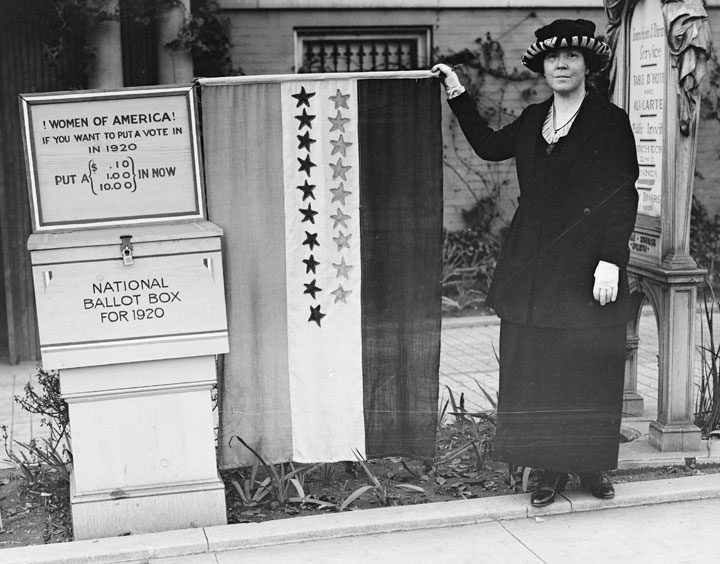 Today we stand on another historic threshold, where at long last, American women have the chance to vote for the first woman President—not just in the primaries, but in the main event. When we cast our ballots today, we'll feel the presence of all the women who led the way.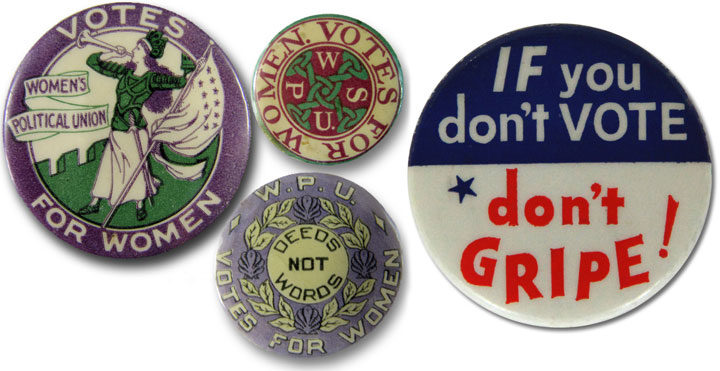 A century's worth of campaign buttons has got it right: your vote counts, especially if you are a woman. Please get out and vote today, and help us make history, not just write about it.